Hoje trazemos aqui para o THECAB uma série de trabalhos criados pelo artista Michael Spooner, que há mais de vinte anos vem trabalhando como concept artist e visual development artist no mercado de entretenimento.  Em seu curriculo estão filmes como Aladdin, The Fox and the Hound, Emperor New Groove, Treasure Planet, Tinkerbell, Shrek, Quest for Camelot...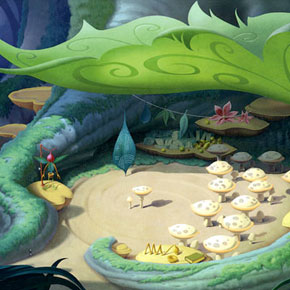 Mais um portfolio sensacional que trazemos aqui para o THECAB. As artes abaixo são de Natalie Franscioni-Karp, que desde 1989 vem trabalhando para os estúdios Walt Disney e DreamWorks.
Esse é mais um daqueles portfolios que de tão bons chega a nos dar aquela ponta de desânimo. : ) Mas tudo bem, o negócio é levantar a cabeça e admirar as incríveis obras desse artista. Scott Fassett trabalha com Background Painting e Visual Development desde 1996, quando logo após se formar no Art Center...