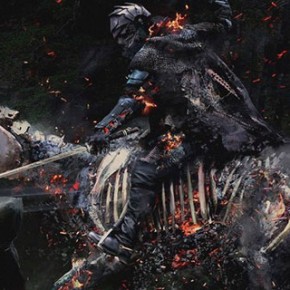 Mais uma incrível série de artes criadas pelo artista Maciej Kuciara. Esses são trabalhos que foram produzidos para o filme Seventh Son, do diretor Sergei Bodrov, lançado em 2014 pela Legendary Pictures. VISITE:  Maciej Kuciara
Complementando a galeria anterior com as artes do game The Last of Us, publicada na semana passada, apresentamos hoje mais alguns trabalhos do concept artist Maciej Kuciara. Digo mais alguns porque em 2011 já havíamos destacado parte deles, tanto para The Las of Us como também para os games Crysis 1 e 2.  As artes de...
Volta e meia dou uma passada no blog de Maciej Kuciara, concept artist da Naughty Dog, para ver o que tem de novo. E nunca falha. Sempre tem coisas muito boas, como por exemplo as concepts criadas para os games "The Last of Us" e "Crysis 2". Seus trabalhos já foram destacados por aqui na...