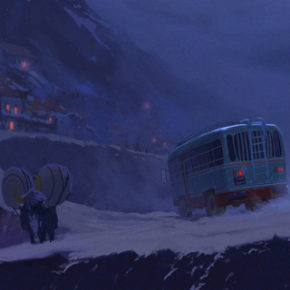 Hoje trazemos mais alguns incríveis trabalhos criados para o filme Smallfoot, desenvolvido pelo The SPA Studios (Sergio Pablos Animation) e distribuído por Warner Animation Group (WAG). As artes que você vê abaixo foram produzidas pelos artistas Marcin Jakubowski, Torsten Schrank, Szymon Biernacki , todos do time do The SPA Studios, e claro, o próprio Sergio Pablos.  Divirta-se!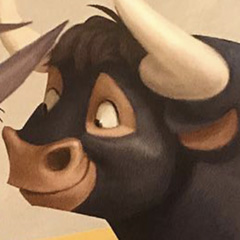 Hoje destacando algumas incríveis Concept Arts criadas pelo também incrível time de desenvolvimento do filme Ferdinand, do estúdio Blue Sky. Abaixo você vê trabalhos dos artistas Aidan Sugano, Mike Lee, Nathan Fowkes, Sang Jun Lee, Sergio Pablos e Vicki Saulls. Confira!
Abaixo apresentamos algumas artes do filme Ferdinand, produzido pelo estúdio Blue Sky (The Peanuts Movie, Rio, Epic, A Era do Gelo), e distribuído pela 21th Century Fox. As imagens foram publicadas nos blogs dos artistas Sergio Pablos (The Spa Studios) e Sang Jun Lee . Se você ainda não viu o trailer, aproveite e confira...